Corporate informaiton

Greeting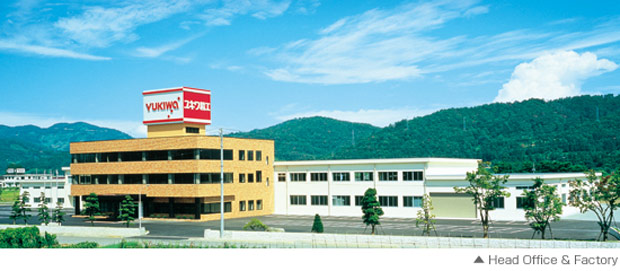 Founded in 1946, and ever since YUKIWA have been making efforts for development of innovating products and own specialized machine tools, fostering advanced technology of originality in the beautiful natural circumstances of Ojiya-City, and, under the corporate philosophy of "Human Harmony", the overall internal cooperation has been creating not only the superb engineering and production but also well-organized and effective sales and administration.
Now, for the production of drill chucks, YUKIWA are recognized as one of the three largest manufacturers in the world, while, in the domestic, the production volume reaching to almost seventy percent of the whole. In addition to this main item of drill chucks, our production extends to Tool Holders, Spring Collets as well as to CNC Rotary Tables and Index Tables, all of which are manufactured on our sophisticated production lines and now reputed as highest and most reliable products to the world-wide customers who need high technology in this industrial field. Having been approved for ISO9001 and ISO14001 standards, we are further dedicated to enhancement of our organized activities for environmental protection as well as to improvement of quality of products and services providing satisfaction to the customers all over the world.
President KAZUO SAKAMAKI
Corporate Philosophy
Cooperation with Human Harmony
Basic Management Policy
We promote manufacturing attractive products and forming an attractive company, and, contribute to development of local community.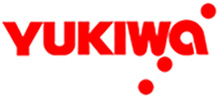 The Origin of a Company Name
"YUKI" means snow. The head office factory of our company is located in Ojiya-city, Niigatafamous as a heavy snowfall place. Although snowfall in recent years became less compared with ancient times, the snow coverage of a normal year is about 2 m deep.Another word "WA" means Harmony. Although Ojiya city is a heavy snowy area, there is a warm human relationship nurtured in a blessed climate rich in the changing seasons of the snow country. Particularly, emphasizing "Harmony of people," we combined "Snow" and "Harmony" into our corporate name. Our corporate operation principle is based on this harmony of people, with a firm belief that no technology nor information will be utilized effectively without human activities, even in this contemporary time of all mechanized andIT-ized world.
About Company Symbol Mark
"YUKI" represents a strong belief that overcoming the harsh environment of Ojiya city in the heavy snowy area, it is represented by a block letters. "WA" expresses "harmony of people" in round fonts. And round dots represent the falling snow and the intention to develop constantly in the future.